Donate in Memory of Mary Phillips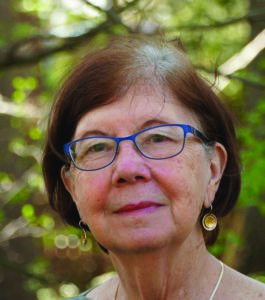 Longtime Friend, member of the Friends board, and board secretary, Mary was dedicated to the organization and will be sorely missed.
---
Mission
Friends of Bethlehem Public Library supports cultural and educational programs for the community and assists the library with special projects and purchases not covered by traditional funding.


Be a Friend
Print and mail a copy of the Friends membership application (pdf) or make a special donation at any time. Thank you for your continuing support.
Join online
Bus trips
Seasonal bus trips to Boston and New York City.
Get involved
Serve on the Friends' board of directors or volunteer at
Friends-sponsored library events.
Contact Friends liaison Geoffrey Kirkpatrick at (518) 439-9314, ext. 3022, or any Friends board member.
Learn about advocacy for libraries.
Sign up for email notifications
You can receive email notifications of the Friends' programs, book sales and other events.
Click here to sign up.
Help the Friends and the Storch family support new technology
Joe and Naomi Storch founded the Krakower-Storch Family Technology Fund with a lump-sum donation of $1,000, and pledged to match up to $1,000 of other donations to the fund each year for five years. The money is used to purchase items for the library's collection that use technology to inform, educate or entertain.
The fund was established in honor of Naomi and Joe's parents, Judith and Stephen Krakower, Genie Storch, and Sam Storch, and their grandparents, the late Nathan and Rita Romm, the late Israel and Betty Tenenbaum, the late Minnie and Eliot Storch, Richard and Eleanor Krakower, and Sonya Rose.
Click the button below to donate.
Services to our community
Bus trips to New York City, Glimmerglass and other destinations
A Little Sunday Music annual winter concert series
Writers and Friends author series past guests: Donald Westlake, Jeffery Deaver, Russell Banks, Susan Cheever, Julia Spencer-Fleming and others
Kids and Friends performance series
…and more!
Meetings
The Friends board meets on the third Monday of every other month at 6:30 p.m. The annual meeting is held the third Monday in December at 6:30 p.m. All meetings are open to the public.
2023 Board of Directors
President – Jeremy Johannesen
Vice-President – Polly Hartman Treasurer – Richard Naylor Secretary – Mary Phillips Directors – Patricia Caporta, Jessica Kansas, Mary Kinnaird, Barbara Kling, Jamie Onderdonk and Paula Mia Rollins
Friends of Bethlehem Public Library bylaws