If you have any questions, e-mail information@bethpl.org or call (518) 439-9314.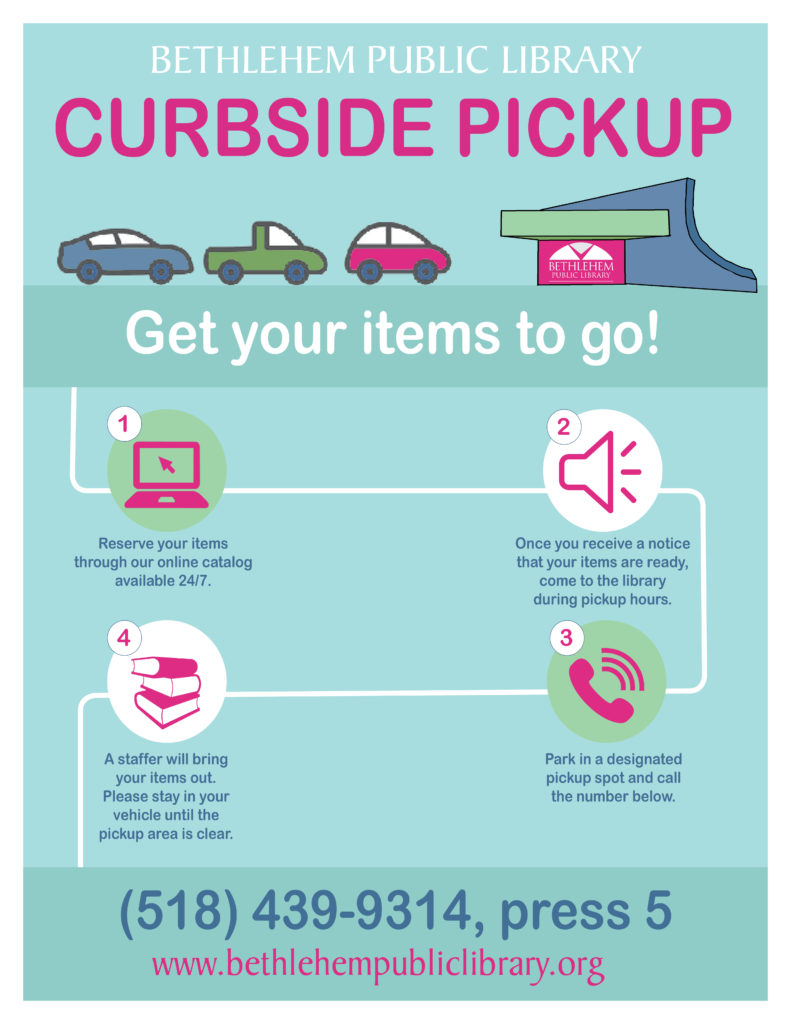 How it works:
Place your items on hold through our online catalog. Watch the video below to see how this process works. (Click here to access the catalog.)
With other libraries in the Upper Hudson system operating on their own phased reopening schedules, we may not have access to all of the materials outside of our collection right away or there may be delays. Please keep that in mind when looking for items to place on hold, as we work with our partner libraries to do our best to fill your requests.
You will receive a notification through email, text or phone (depending on your account preferences) when one or more of your items are ready.
When you arrive, please park in the designated pickup zone. Once at the library, give us a call at (518) 439-9314 and press 5. Or you can text "pickup" to (518) 896-7135. *Please let us know if you do not want a bag for your items.
A staffer will assist you with your checkout and bring your items to you in a no-contact exchange.
Using curbside pickup
Requesting an item from Bethlehem Public Library